The 8th Annual K.I.N.G. National Summit event will feature incredible guest speakers, networking, and life-change in Christ!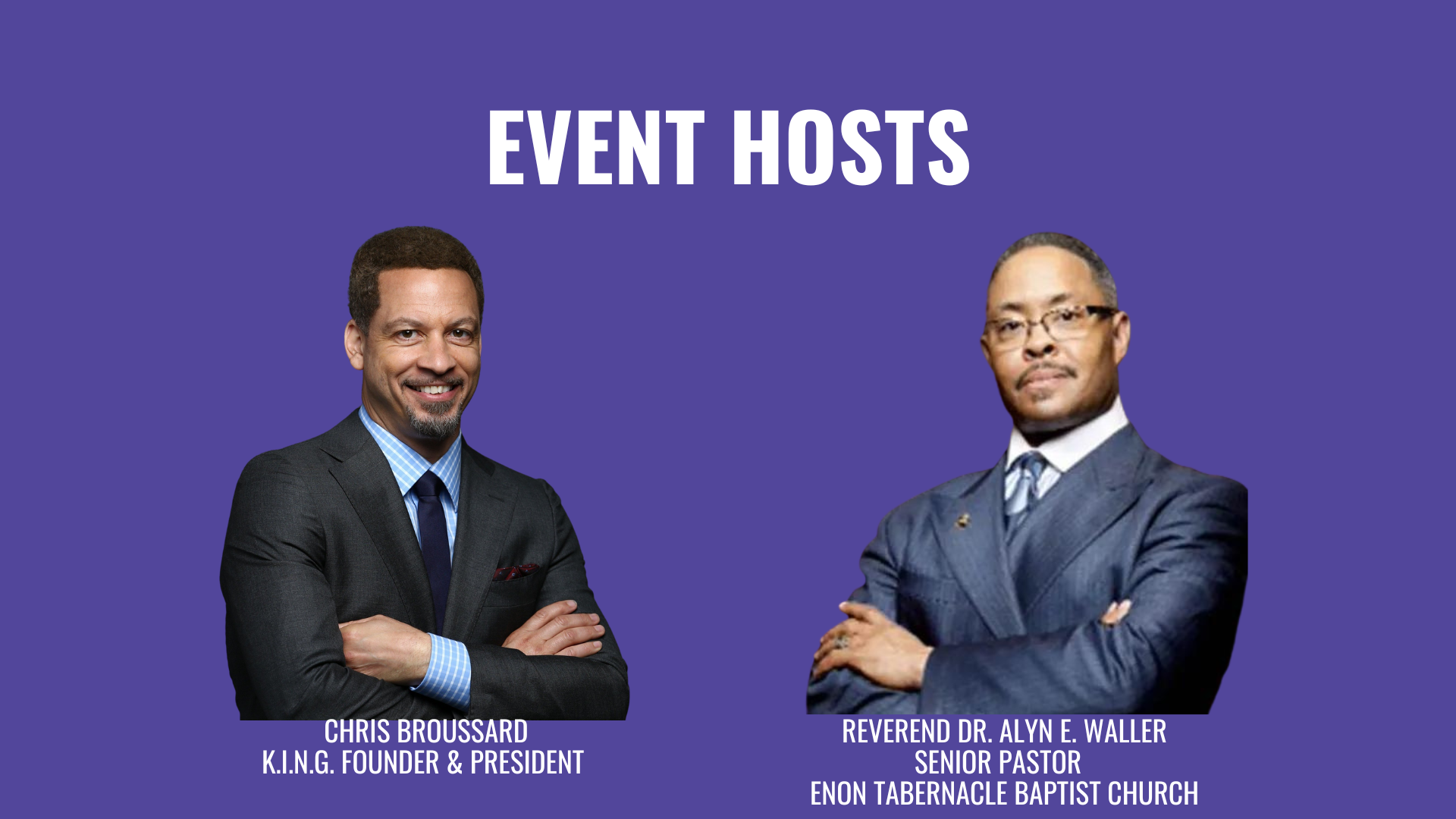 On behalf of hosts Chris Broussard and K.I.N.G. MOVEMENT, Dr. Alyn Waller and Enon Tabernacle Church and our entire Summit Leadership Team, it is our great pleasure to extend to you an invitation to participate in the 8th Annual K.I.N.G Summit: Let Us Make Man". The purpose of the conference is to empower men to reach their God-given potential in every realm of life, becoming the husbands, fathers, leaders, citizens and role models God created them to be.
To present to our families, communities, nation and world an image of men as God-fearing, family-oriented, moral, loving, intelligent, responsible and productive. To glorify The Most-High God by walking in true Biblical manhood.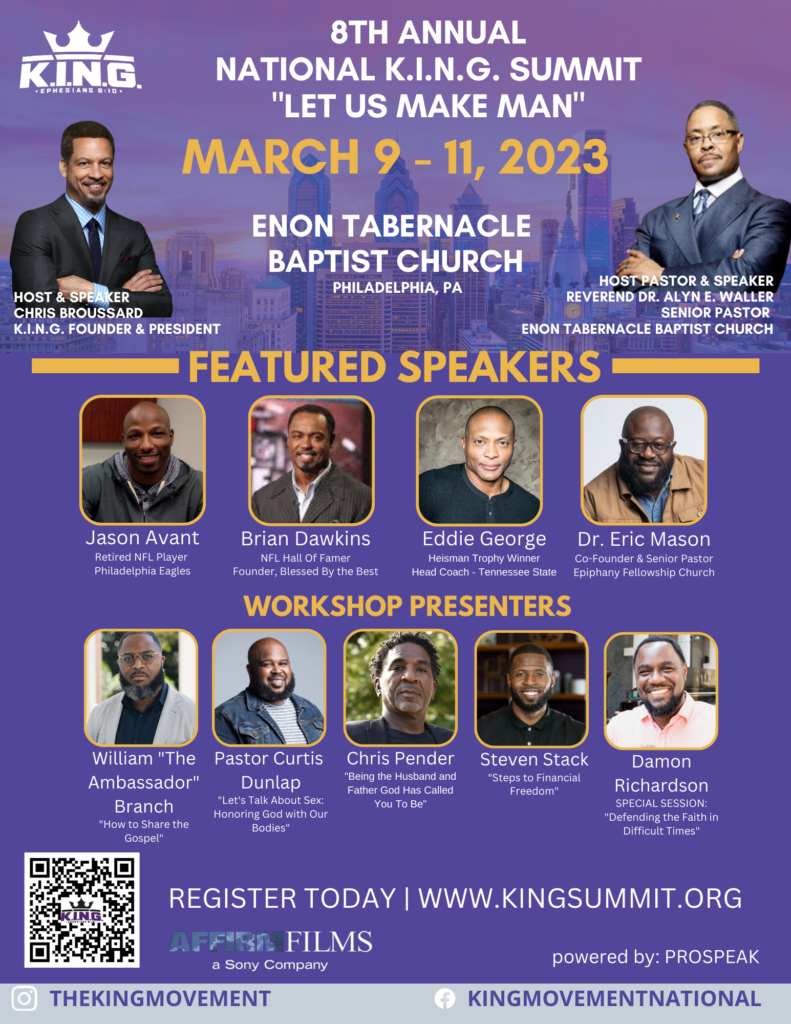 SCHEDULE AT A GLANCE
SUMMIT KICK-OFF | K.I.N.G. OF THE COURT BASKETBALL TOURNAMENT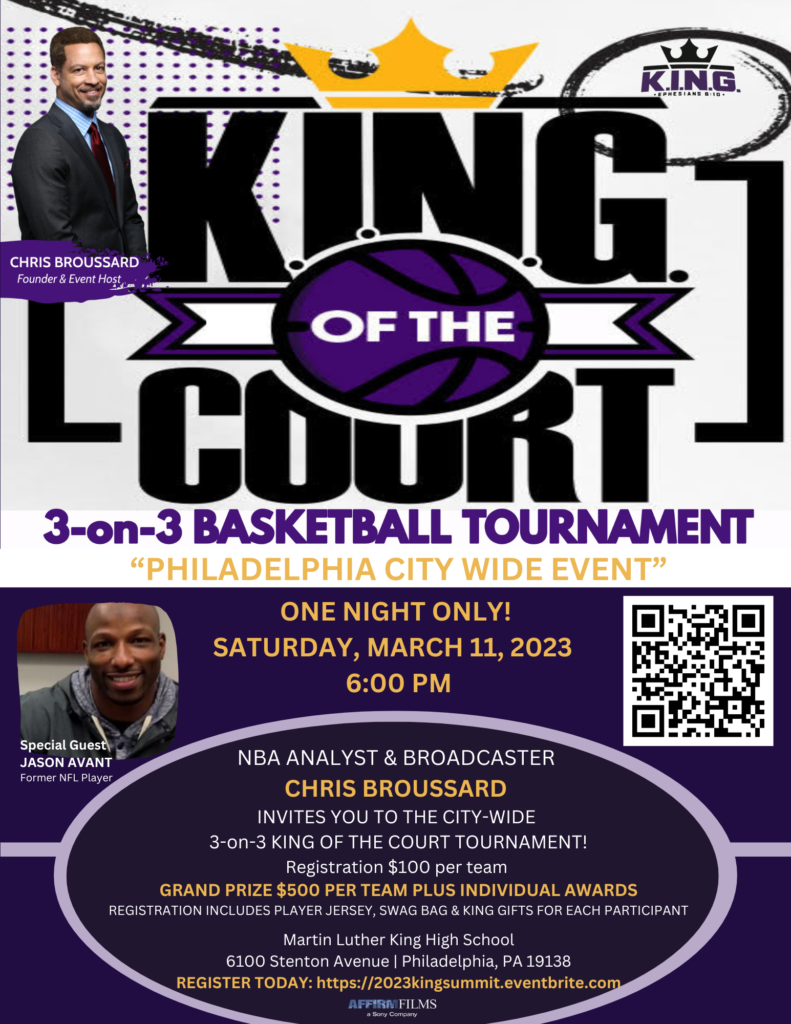 K.I.N.G. GENERAL SESSION
Thursday, March 9, 2023 | 6:00 PM – 10:00PM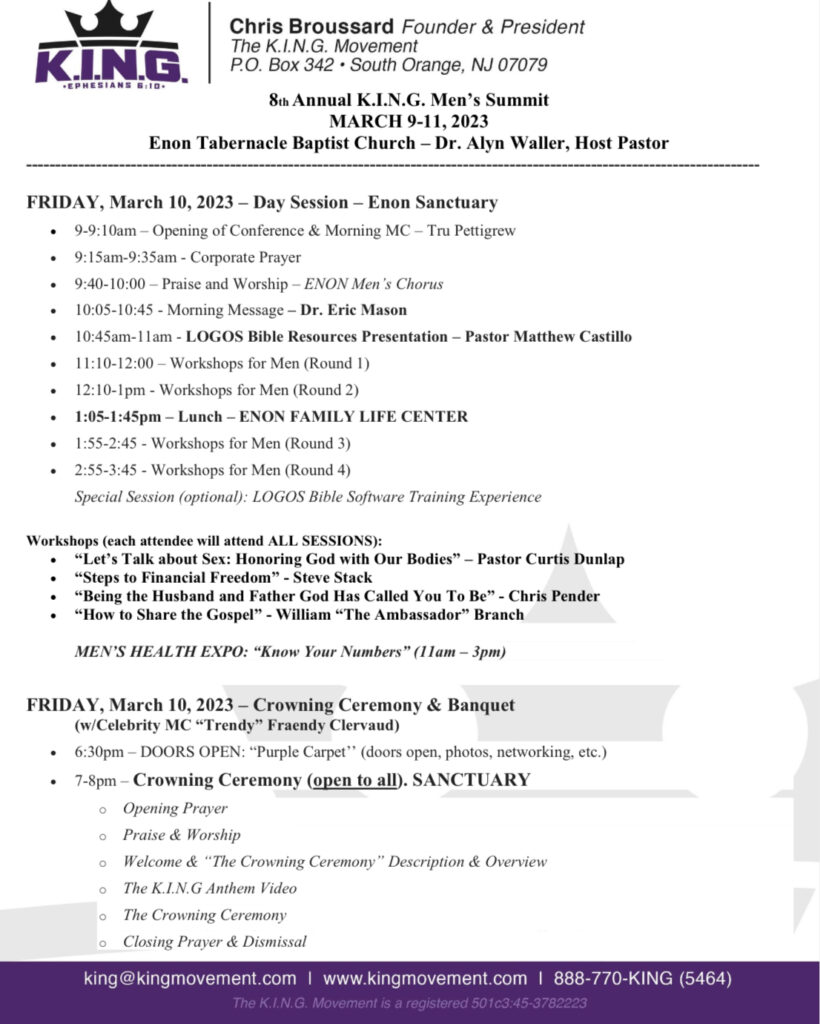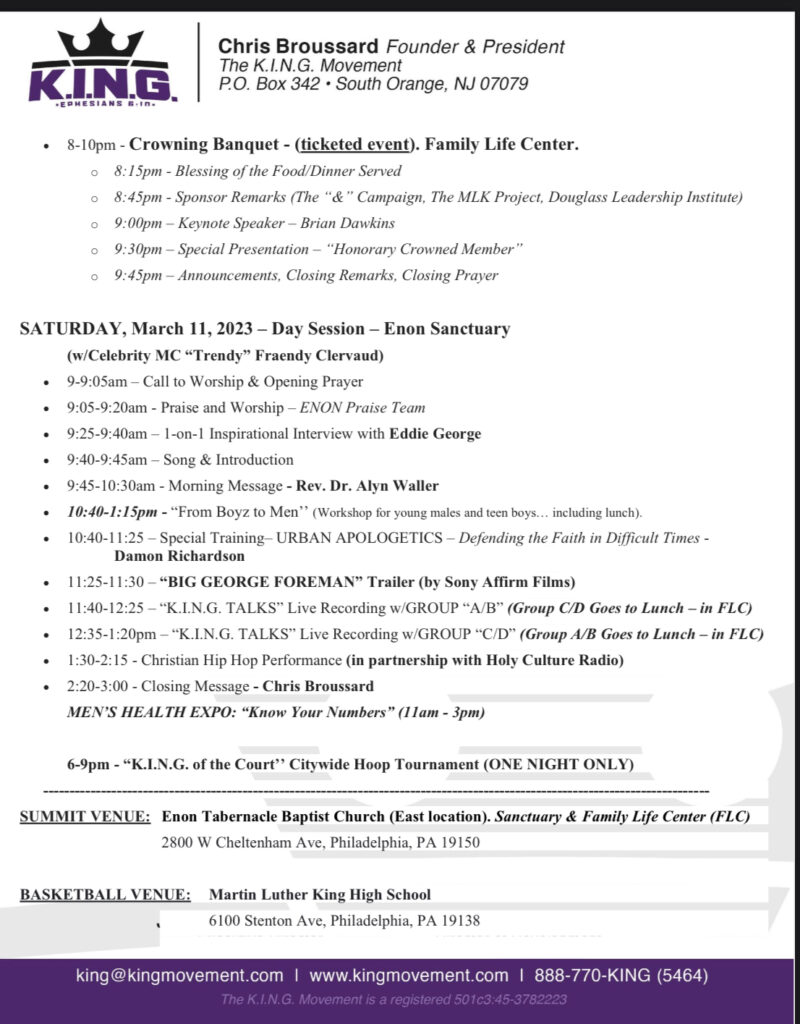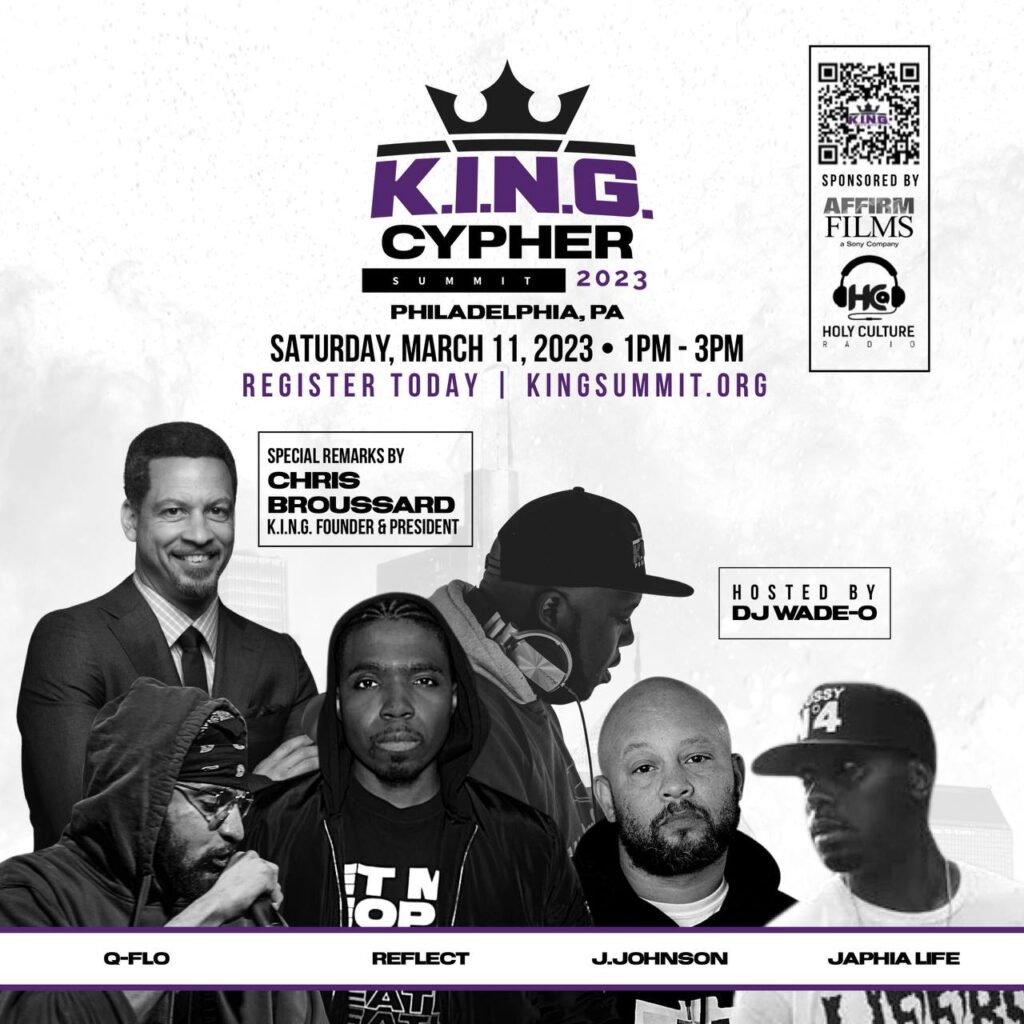 MEDIA PARTNER

SPONSORSHIP OPPORTUNITIES ARE AVAILABLE For more information contact:
Dr. Joseph Bryant, Jr.

Executive Director, Summit General Coordinator

[email protected]